531,669 Images - 5,735,505 Bounding Boxes Object Detection Data in Street View Scenes
531,669 images of street view scenes
Object detection
Multiple scenes
Sample
Datatang has passed the certification of ISO27001 Information Security Management System and ISO9001 Quality Management System.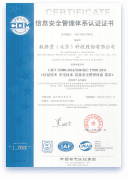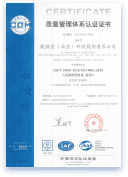 Data Introduction
531,669 Images - 5,735,505 Bounding Boxes Object Detection Data in Street View Scenes . This dataset was collected in urban roads and rural roads in China.The dataset diversity includes different weather distribution (sunny, cloudy, rainy, snowy), different time and different resolutions. In terms of data annotation, pedestrians, vehicles, traffic lights, traffic signs and other objects were annotated by rectangular bounding boxes. This dataset can be used for tasks related to automatic driving.
Data Specification
Data size

531,669 images, 5,735,505 bounding boxes
Collecting environment

including outdoor scenes (Chinese urban roads, rural roads, etc.)
Data diversity

multiple scenes, different weather distribution, different time periods and different image resolutions
Device

camera mounted on the roof of car
Collecting time

day, dusk, night, other time periods
Weather distribution

sunny, cloudy, rainy, snowy
Data format

the image data format is jpg or png; the annotation file format are metadata and json
Collecting content

collecting street view images from different scenes
Annotation content

rectangular bounding boxes of pedestrians, vehicles, lights, traffic signs, etc.
Accuracy

The accuracy of labels of collecting scenes, collecting time, image format, image resolution is not less than 95% ; The annotation accuracy of rectangular bounding boxes is over 95% ; The annotation accuracy of attributes of rectangular bounding boxes is over 95%