70,000 Images -English Scene with OCR Annotation
71,725 pictures
291,651 lines annotation
95% annotation accuracy
Sample
Datatang has passed the certification of ISO27001 Information Security Management System and ISO9001 Quality Management System.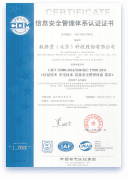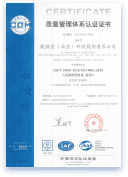 Data Introduction
English scenes textual image data, 71,725 pictures in total; the data is collected in life natural scenes of the United States and the United Kingdom, and the text in image has richness of multi-angle and multi-lighting; the data has been annotated by line-level, character-level and word-level, and transferred scene text content; this data set can be used OCR tasks in natural scenes.
Data Specification
Characteristics of Words

regular fonts; the number of irregular fonts should not be more than 10% of total characters.
Number of characters

2-200. Text direction: Normal horizontal direction, Legibility of words: legible, readable and accurate words; can be clearly distinguished by human eyes
Collection conditions
language

English
Data size

71,725 images, 291,651 -lines annotation, 979,744 words annotation, 5,015,589 characters annotation .
Words charactieristics

natural scenes regular fonts, 2-200 words, legible, readable and accurate words
Collection device

cellphone, camera and tablet PC
Collection place

USA, UK , natural life scenes, indoor& outdoor.
Shooting angle

A. Rotation on surface between -15 degrees and +15 degrees, B. Rotation beyond surface between -15 degrees and +15 degrees, no trans-shaped words,  Light distribution: natural light, controllable light (lamp light)
Image parameters

image format :JPG
Annotation

rectangular bounding box, character annotation, word annotation, transliterated scene texts.
Quality

The accuracy rate is maintained over 95% in terms of the bounding box
desensitization

Excluding law-breaking images. anti-religion, anti-politics and anti-traditional custom, eroticism, violence and terror images