1,175 Hours-Real-world Speech Assistant Chinese Mandarin Speech Data
customer's consultation
quiet indoor environment
16 kHz, 16 bit, wav format
Sample
Datatang has passed the certification of ISO27001 Information Security Management System and ISO9001 Quality Management System.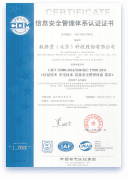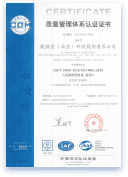 Data Introduction
This dataset is customer consultation data from a well-known speech assistant in a real sence. The valid data duration is 1175 hours, and the speech collection environment is quiet indoor, including background noise that does not affect speech recognition. All texts are of high accuracy after manually transcribed and proofread by professional annotators.
Data Specification
Format

16kHz, 16bit, wav, mono channel
Recording environment

quiet, indoor; including background noises that don't affect speech recognition
Recording content

customersconsultants of a famous speech assistant.
Device

Mobile phone
Language

mandarin
Annotation Feature

recording environment, speed, gender, emotion, age and accent
Application Scenario

speech recognition; machine translation; voiceprint recognition; smart call center
Sample
给 Q Q 联系人张立伟打电话

想网购 去实体店太累了

Q 币充值话费

有戒酒的方法吗
More Sample