3,125 Hours-Real-world Speech Assistant Chinese Mandarin Speech Data
real time speech data
quiet indoor
16kHz, 16bit, wav
Sample
Datatang has passed the certification of ISO27001 Information Security Management System and ISO9001 Quality Management System.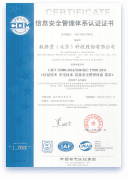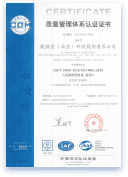 Data Introduction
This data is the customer consultation data of a well-known voice assistant in the real scene, and it is the actual consultation recording between customer service and customers. The valid time is 3125 hours. The collection is carried out in queit indoor environment, including some noises that don't affect the speech recognition. All texts are of high accuracy after manually transcribed and proofread by professional annotators.
Data Specification
Format

16kHz, 16bit, wav, mono channel
Recording environment

quiet, indoor; including background noises that don't affect speech recognition
Recording content

customers' consultants of a famous speech assistant.
Device

Mobile phone
Language

mandarin
Annotation Feature

recording environment, gender, accent and Pinyin
Application Scenario

speech recognition; machine translation; voiceprint recognition; smart call center
Sample
太极fgftai4 ji2

note三手机来电显示为什么有多个号码fgfnote san1 shou3 ji1 lai2 dian4 xian3 shi4 wei4 shen2 me5 you3 duo1 ge4 hao4 ma3

愤怒的小鸟之英雄传直接下载fgffen4 nu4 de5 xiao3 niao3 zhi1 ying1 xiong2 chuan2 zhi2 jie1 xia4 zai3

小说啊fgfxiao3 shuo1 a1

三十年的重量阅读答案fgfsan1 shi2 nian2 de5 zhong4 liang4 yue4 du2 da2 an4
More Sample