88 Hours – Mandarin Speech Data in Noisy Environment by Mobile Phone
203 Chinese speakers
88 hours
covering major dialect regions
Sample
Datatang has passed the certification of ISO27001 Information Security Management System and ISO9001 Quality Management System.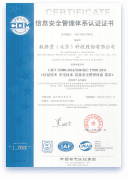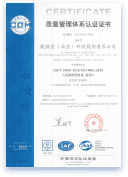 Data Introduction
Spoken Mandarin audio data under noisy environment captured by mobile phone, it is recorded by 203 speakers from all over China, covering all major dialect regions; and a variety of noise scenes such as subways, supermarkets, restaurants, etc., more suitable for real application scenes; it can be used for automatic speech recognition, machine translation, and voiceprint recognition.
Data Specification
Format

16kHz, 16bit, uncompressed wav, mono channel
Recording environment

noisy, including subway, market, restaurant, street, airport, etc.
Recording content

common sentences; letters
Speaker

203 people, 57% of which are male
Device

Android mobile phone; iPhone
Language

mandarin (without heavy local accent)
Transcription content

text, noise symbols
Accuracy rate

95% (the accuracy rate of noise symbols is not included)
Application scenarios

speech recognition, voiceprint recognition