1,078 people 3D Human Face Data
1,078 people
Mongoloid
multiple lighting, multiple poses, long time span
Sample
Datatang has passed the certification of ISO27001 Information Security Management System and ISO9001 Quality Management System.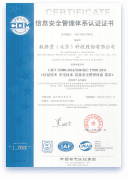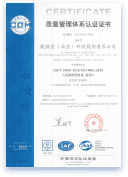 Data Introduction
Chinese 3D facial data, collected by Realsense SR300 with 1078 people. Each person was captured 6 times (once a week) and got 16 segments of multi-lighting and multi-pose video. The data set can be used for tasks such as face 3D reconstruction and facial liveness detection.
Data Specification
Data size

1,078 people
Target people

yellow race(China mainland), male: 491, female: 587 age: 18-60
Collection environment

on site ,including indoor and outdoor.
Data Diversity

different illumination, difference scenes, different posture
Collection device

Realsense SR300, eye level view
Collection time

Day time
Image parameters

vidoe resolution: 1,920*1,080, format: .rddsk. color images, depth image, Infrared image, format: .png
Annotation

feature annotation,including scenes, action,glasses and distance
Desensitization

no sensitivity information
Quality

action accuracy rate is over 98% under complete face depth information