1,535 Hours - Mixed Speech with Chinese and English Data by Mobile Phone
3972 people
seven main dialect zones
sentences with Chinese and English
Sample
Datatang has passed the certification of ISO27001 Information Security Management System and ISO9001 Quality Management System.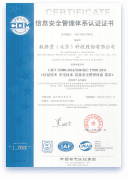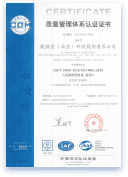 Data Introduction
The data is recorded by 3972 Chinese native speakers with accents covering seven major dialect areas. The recorded text is a mixture of Chinese and English sentences, covering general scenes and human-computer interaction scenes. It is rich in content and accurate in transcription. It can be used for improving the recognition effect of the speech recognition system on Chinese-English mixed reading speech.
Data Specification
Format

16kHz, 16bit, uncompressed wav, mono channel
Recording environment

quiet indoor environment, without echo
Recording content (read speech)

general category; human-machine interaction category
Demographics

3,972 speakers totally, with 43% males and 57% females, and 68% speakers of all are in the age group of 12-25, 31% speakers of all in the age group of 26-45, 1% speakers of all are in the age group of 46-60
Device

Android mobile phone, iPhone;
Language

mandarin; English
Application scenarios

speech recognition; voiceprint recognition.
Sample
讲座最后一个分支是worm的形成

定位@NIKEA总部位置

[N]新年第一天来了个reject扎心啊

切换嘻哈风格的Code of Honor听。[N]

[S]话说airmail就要洋气得多[N]
More Sample