466 Hours - Korean Speech Data by Mobile Phone
1,077 people
male and female ratio 1:1
covering most dialect regions of South Korea
Sample
Datatang has passed the certification of ISO27001 Information Security Management System and ISO9001 Quality Management System.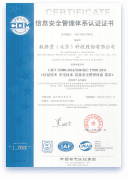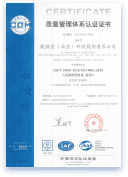 Data Introduction
Korean audio data with duration of 466 hours, recorded texts include: daily language, various interactive sentences, home commands, on-board commands, etc. Among 1,077 speakers, male and female speakers are 49% and 51%. The duration of each speaker is around half an hour.
Data Specification
Format

16kHz, 16bit, uncompressed wav, mono channel
Recording environment

relatively quiet indoor environment, without echo
Recording content (read speech)

generic category; human-machine interaction category; smart home command and control category; in-car command and control category; numbers.
Demographics

1,077speakers totally, with 49% males and 51% females; and 71% speakers of all are in the age group of 13-25,27% speakers of all are in the age group of 26-45, 2% speakers of all are in the age group of 46-60
Device

Android mobile phone, iPhone
Language

Korean
Application scene

speech recognition, voiceprint recognition
Sample
랜드 오브 마인에 대한 평가를 보고 싶어요.

스마트 정수기 코크안팎 살균 세척을 해주세요.

천구백이십오년, 구월, 이십일일

미국의 경우 비만이 아예 저소득층으로 옮겨 가 버린 것이다.

평점 좋은 술집을 알려주세요
More Sample