155 People - Malay Speech Data by Mobile Phone_Guiding
155 people
7 hours
50 sentences for each person
Sample
Datatang has passed the certification of ISO27001 Information Security Management System and ISO9001 Quality Management System.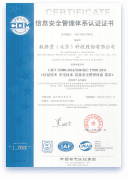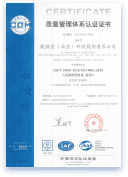 Data Introduction
155 Malaysian local speakers participated in the recording and the recoring environment is quiet. The recordings contain various categories like in-car scene, home, speech assistant. 50 sentences for each speaker. The valid time is 7 hours. All texts are manually transcribed with high accuracy.
Data Specification
Format

16kHz, 16bit, uncompressed wav, mono channel
Recording environment

quiet indoor environment, without echo
Recording content (read speech)

smart car; smart home; speech assistant
Speaker

155 Malays, 66% of which are female
Device

Android mobile phone, iPhone
Language

Malay
Transcription content

text, 4 special identifiers
Accuracy rate

95% (the accuracy rate of identifiers is not included)
Application scenarios

speech recognition, voiceprint recognition
Sample
Semak nombor telefon.

Sila bacakan komik Kembara Kembar Nakal keluaran terkini.

Menggunakan [/Baidu ditu/] untuk mengetahui [~]R [/and/] [~]R yang seterusnya.

Berapa lama untuk sampai ke [~]R [/and/] [~]R seterusnya?

Sila mainkan novel yang bertemakan cinta.
More Sample