769 Hours - French Speech Data by Mobile Phone
769 hours
1623 native French speakers
balanced distribution in gender and age
Sample
Datatang has passed the certification of ISO27001 Information Security Management System and ISO9001 Quality Management System.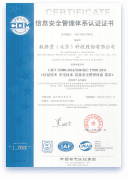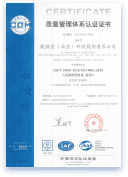 Data Introduction
The data volumn is 769 hours and is recorded by 1623 French native speakers. The recording text is designed by linguistic experts, which covers general interactive, in-car and home category. The texts are manually proofread with high accuracy. Recording devices are mainstream Android phones and iPhones.
Data Specification
Format

16kHz, 16bit, uncompressed wav, mono channel
Recording Environment

quiet indoor environment, low background noise, without echo
Recording content (read speech)

oral category; human-machine interaction category; smart home command and in-car command category; numbers; news category;
Demographics

1,623 speakers totally, with 46% male and 54% female; and 65% speakers of all are in the age group of 18-25,32% speakers of all are in the age group of 26-45, 3% speakers of all are in the age group of 46-60;
Device

Android mobile phone, iPhone
Language

French
Application scenarios

speech recognition; voiceprint recognition
Sample
Rien n'était moins sûr, vendredi matin, tant le compromis sur la table ressemblait à un patchwork de desiderata nationaux.

J'aimerais programmer la musique en mode aléatoire.

Treize heures et vingt-huit minutes du soir

Que ramener de Kaboul ?

Papa ne nous a peut-être pas abandonnés.
More Sample