1,044 Hours - Brazilian Portuguese Speech Data by Mobile Phone
1044hours
2038 speakers
balanced distribution for gender and age
Sample
Datatang has passed the certification of ISO27001 Information Security Management System and ISO9001 Quality Management System.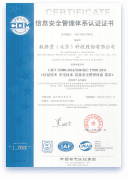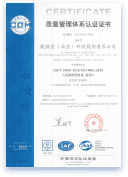 Data Introduction
The data volumn is 1044 hours and is recorded by 2038 Brazilian native speakers. The recording text is designed by linguistic experts, which covers general interactive, in-car and home category. The texts are manually proofread with high accuracy. Recording devices are mainstream Android phones and iPhones.
Data Specification
Format

16kHz, 16bit, uncompressed wav, mono channel
Recording environment

quiet indoor environment, low background noise, without echo
Recording content (read speech)

oral category; news category ;human-machine interaction category; smart home command and control category; in-car command and control category; numbers;
Demographics

2,038 speakers totally, with 47% male and 53% female; and 47% speakers of all are in the age group of 16-25,48% speakers of all are in the age group of 26-45, 5% speakers of all are in the age group of 46-64;
Device

Android mobile phone, iPhone
Language

Portuguese
Application scenarios

speech recognition; voiceprint recognition
Sample
Porque Douradoquara é tão famoso para os viajantes

Ao chegar sentou-se na cama abaixo de pôsteres de Dirk Nowitzki e Porzingis

quatrocentos e quarenta e um mil ducentos e trinta e dois reais

Na comunicação ela cita artigos das leis russas que apontam para punição quanto à humilhação ou insulto.

Joy nós estamos casados há vinte anos.
More Sample