520 Hours - French Speaking English Speech Data by Mobile Phone
Sample
Datatang has passed the certification of ISO27001 Information Security Management System and ISO9001 Quality Management System.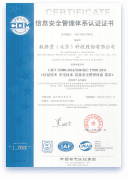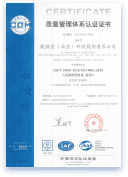 Data Introduction
1089 French native speakers participated in the recording with authentic accent. The recorded script is designed by linguists and cover a wide range of topics including generic, interactive, on-board and home. The text is manually proofread with high accuracy. It matches with mainstream Android and Apple system phones. The data set can be applied for automatic speech recognition, and machine translation scenes.
Data Specification
Format

16kHz, 16bit, uncompressed wav, mono channel
Recording Environment

quiet indoor environment, low background noise, without echo
Recording content (read speech)

generic category; human-machine interaction category; smart home command and control category; in-car command and control category; numbers
Demographics

1,089 speakers totally, with 49% males and 51% females; and 61% speakers of all are in the age group of 18-25, 34% speakers of all are in the age group of 26-45, 5% speakers of all are in the age group of 46-60
Device

Android mobile phone, iPhone
Language

English (French)
Application scenarios

speech recognition; voiceprint recognition
Sample
Over the last decade seven million foreigners gained American citizenship.

Please shut down the air conditioner

Please mail to the following companies.

February fourth, nineteen seventy-nine

What is the check-in and check-out time at Grand Hotel Sofia ?
More Sample